People often ask us:
Why did you call your hotel the cruise on the mainland?

 The answers are two:

1° We want to give our guests a differet experience, as we are the only cruise ship themed hotel in Europe.


2. We really love realx and comfort and everytime we used to think how to make our guest's holiday relaxing  the cruise world comes to our mind.


During a cruise you forget about problems.







On the ship you are enveloped, protected, lulled by a different atmosphere
Here you could create unique and indelible memories with your family.
The  legendary TV series "Love Boat" inspired us.




For such a project we needed an architect specialized in theming and we chose the best one, Andrea Langhi owner of the studio Andrea Langhi Design, located in Milan.


Langhi's solution was therefore to refer to real cruise ships, the ancient steamers of the 1930s which, in terms of materials, lines and design, lead to what the imagination of each of us identifies as cruise ships.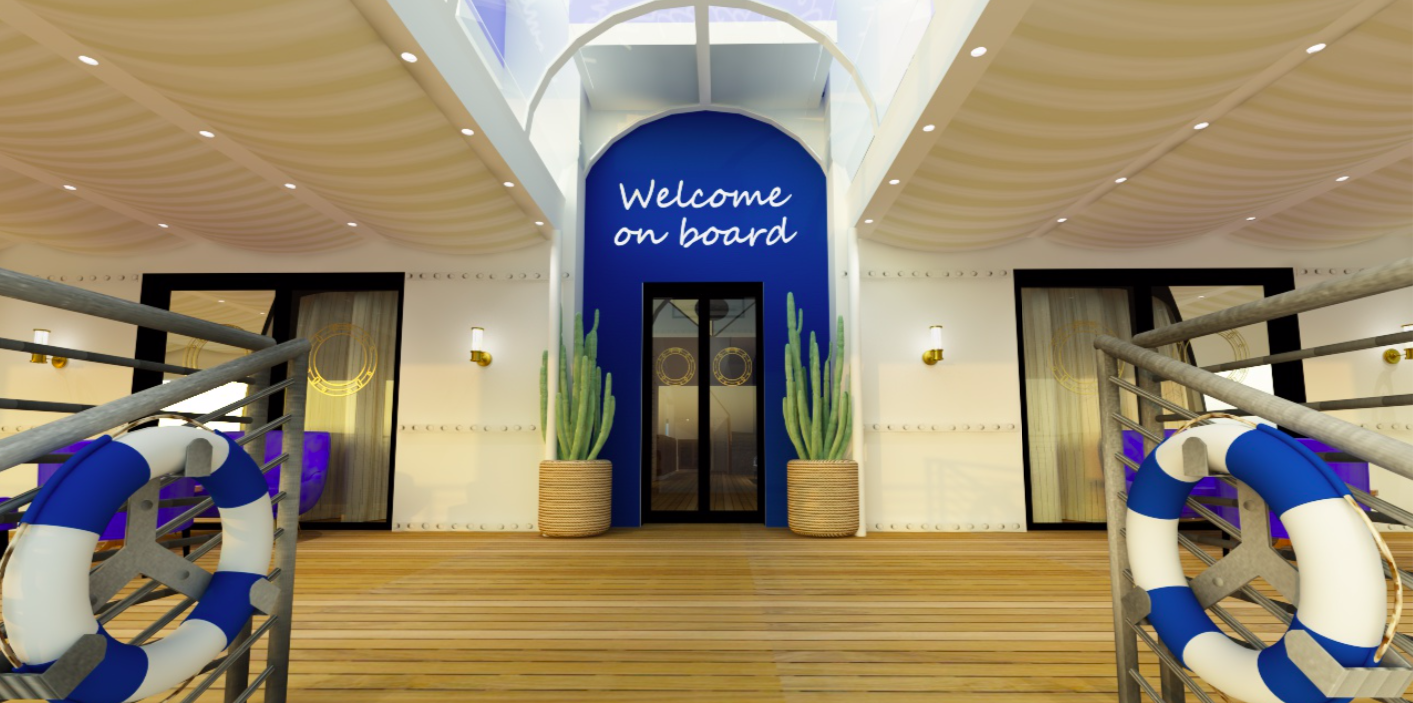 A mix between the retro style that we find in the yellow of Agatha Christie and the panache of the 90s with that touch of kitsch that drags us into the "Love Boat" style.

The first change was the floor: honey-colored boat wood to facilitate, for those who want it, walking barefoot and in freedom, which goes well with the concept of comfort.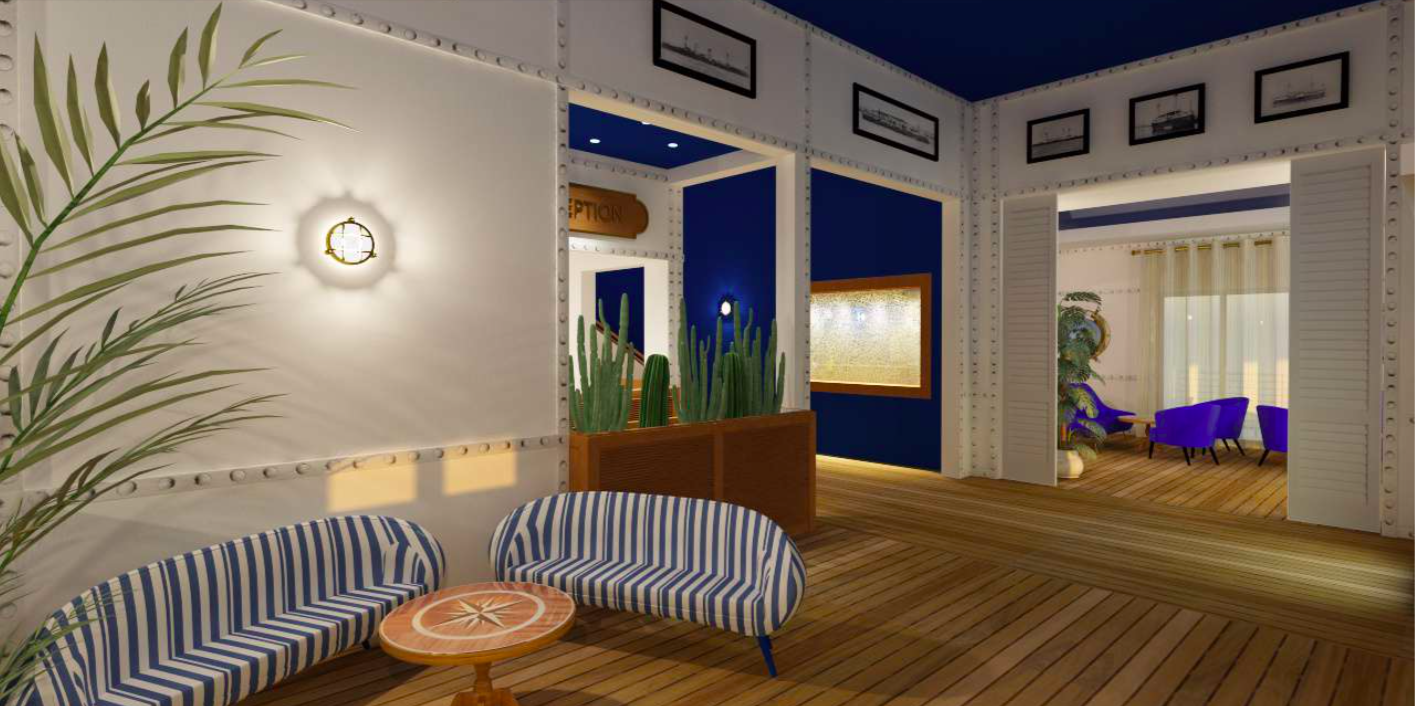 The 33-meter long veranda transformed into the ship's deck facing the sea.
Everywhere the typical nails of naval carpentry: 1 kilometer and two hundred meters of material, bolted one by one!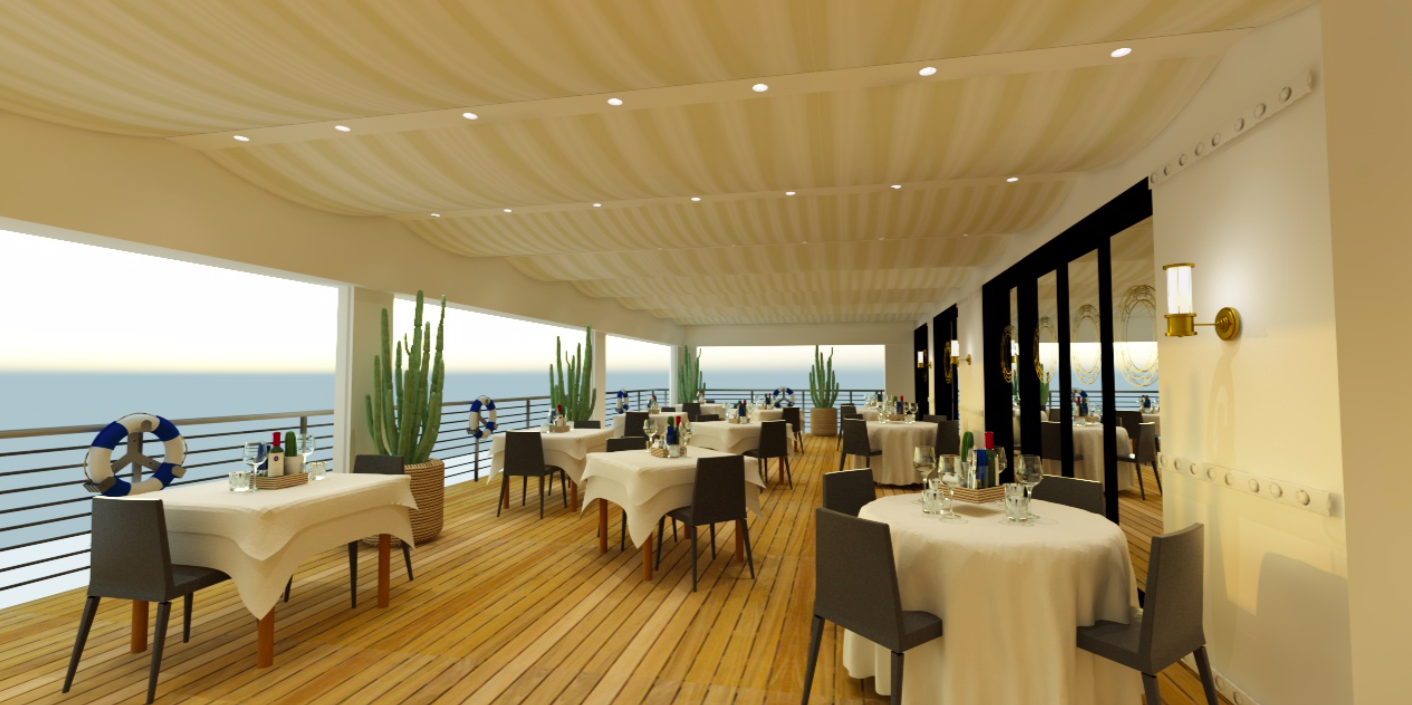 And then portholes, luminous sea turtles, small and large details that remind us of the holiday dimension typical of a cruise ships.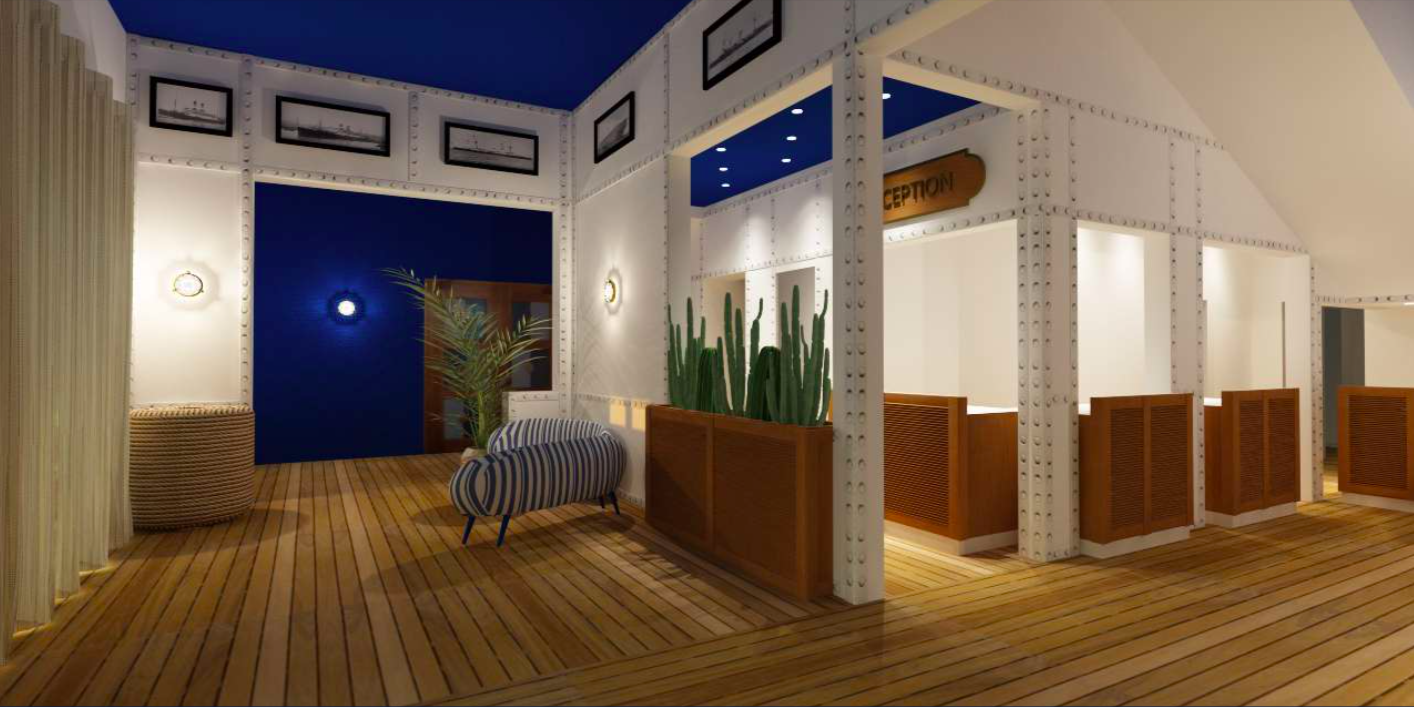 The architect Andrea Langhi has fulfilled another of our ambitious desire and that is to create a large bow for all cruise passengers who wish to launch their holiday.

A ceremony that will includes the legendary launch of a bottle.

Dont' worry the bottle is cinemaic and it doesn't cut! So even children can do it. 




Board assistants , as well as all the staff, in their graded uniformsinspired by cruise ships complete the whole.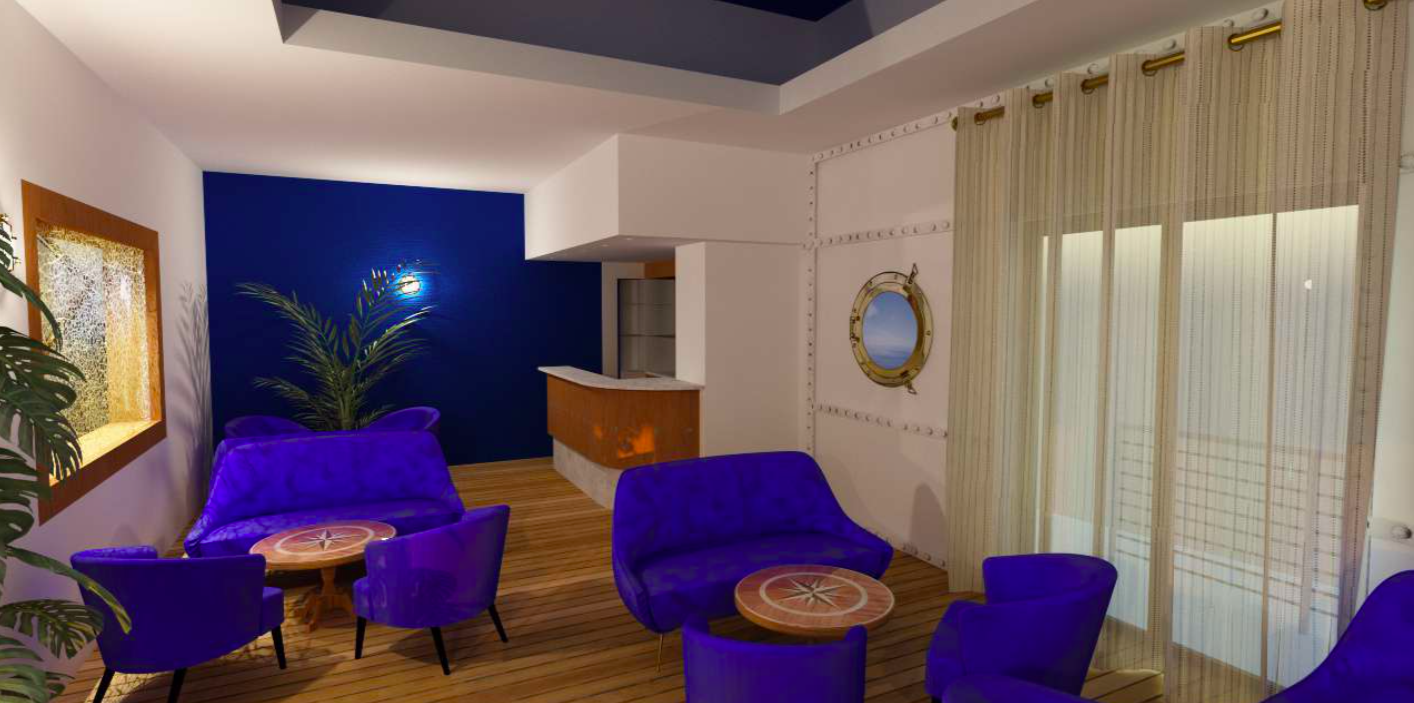 What to say?
Like all experiences, the "Cruise on the mainland" should be lived rather than told!